Our Story
As stewards of this building and its stories, we are called to continue its legacy. Inspired to share Charleston's rich history while being a part of her future, we believe hospitality should inspire and nurture not only our guests but our community.
Historic Ansonborough Neighborhood
We are situated in the Ansonborough neighborhood, known for its stately brick historic homes, most dating to the mid-1800s, and picturesque streets lined with Palmetto and Oak trees. The neighborhood is bordered to the south by Market Street—known for The City Market, award-winning Southern cuisine, and rooftop lounges with panoramic views—and to the north by the elegant Charleston Gaillard Center with its robust line-up of concerts, Broadway shows, and other performing arts. Located along the east side of the peninsula, the neighborhood fronts the Cooper River with the South Carolina Aquarium and ferry trips to Fort Sumter nearby.
The Sylvester Jancovitch Building
241 East Bay Street was constructed 1871 and underwent a historic rehabilitation in 1986, at which point the contemporary addition to the north (at 243 East Bay Street) was constructed and joined to the original edifice by a stucco and glass hyphen.
A ship's chandler completed the stuccoed masonry dwelling shortly after acquiring the property from merchant Moses Hyams, who had lost his buildings here in the fire of 1861.
Sylvester Jancovitch immigrated to Charleston from Austria in the early 1850s and died shortly after completing his handsome late-Greek Revival store and residence. The three-bay facade features a belt course between floors, decorative window heads, and a corbeled brick cornice surmounted by a parapeted gable.
In 2015, when the current owner acquired the property, 241 East Bay Street again underwent significant historical renovation while 243 East Bay Street went through extensive interior renovations. The two buildings were joined at the third floor, and walls were demised and reconfigured to accommodate four residences. Construction was phased and completed in 2019. In 2021, the roof and stucco were repaired and both buildings were completely repainted.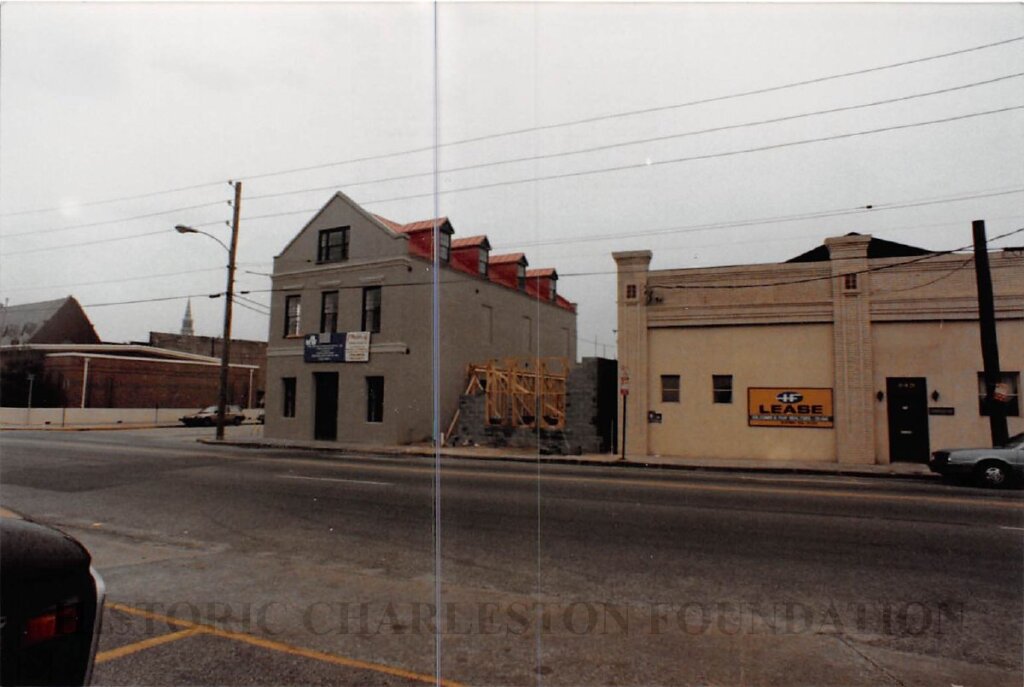 From 1985 to 1986, 241 East Bay Street underwent historic rehabilitation and
a contemporary addition to the north at 243 East Bay Street was constructed.
Image courtesy of Historic Charleston Foundation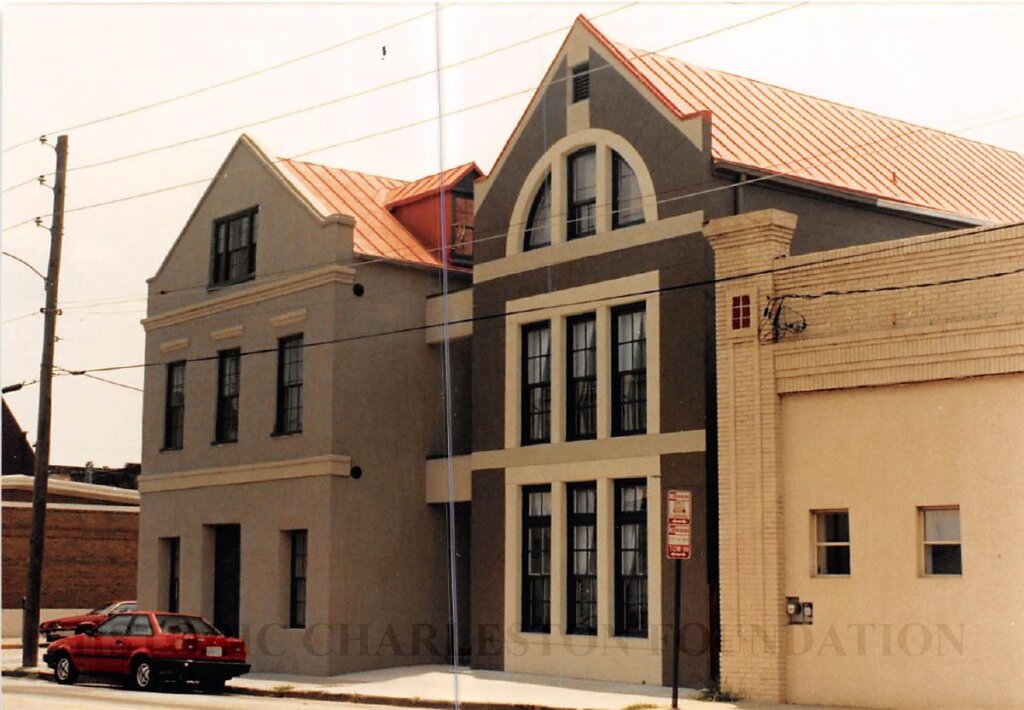 Photo taken in 1986 when both buildings were complete and joined together by a stucco and glass hyphen.
Image courtesy of Historic Charleston Foundation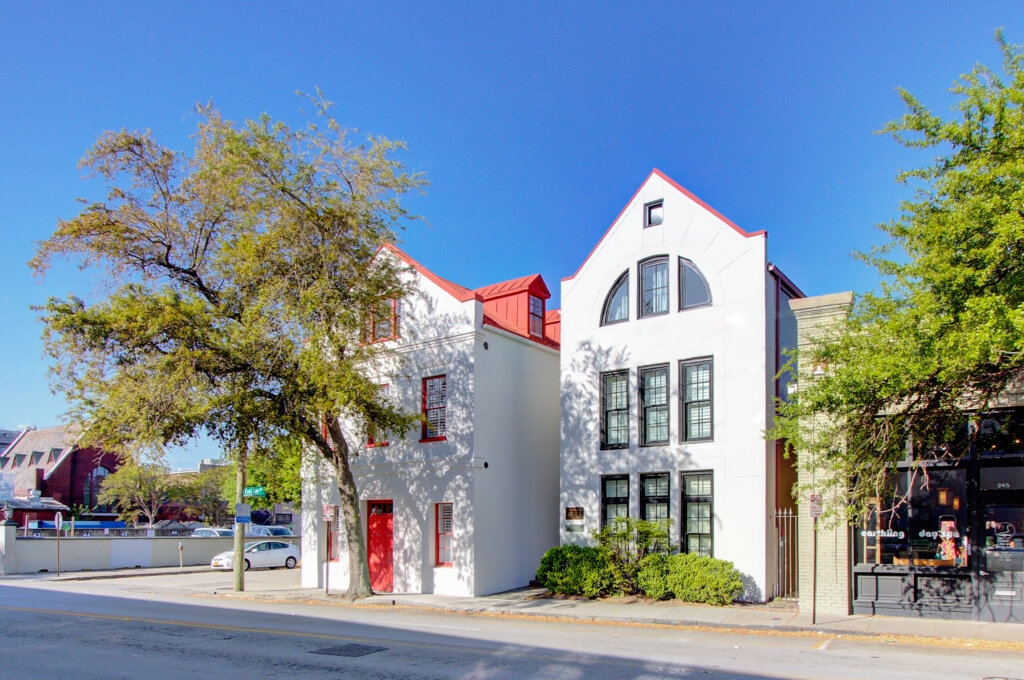 The Charleston Chestnut Mansion as she looks today, enjoyed by visitors from around the world.